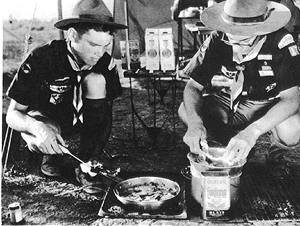 The Patrols were issued were earthenware Sifnos
stoves and a supply of charcoal fuel. Boy Scouts from the United
States quickly took to olive oil cooking.
Cooking was done on a patrol basis, with rations for the
"tenth man" thrown in to encourage hospitality.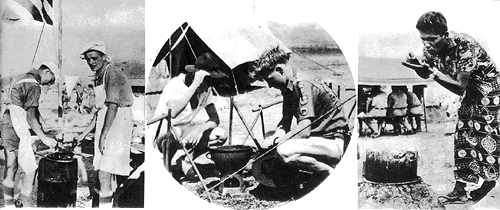 Visitors learned not only to eat but
even to cook a few Greek dishes.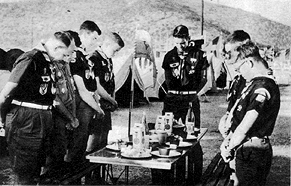 The actual eating was a pleasant
interlude for some ...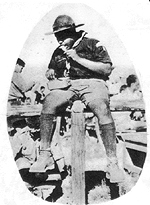 ... a serious business for others!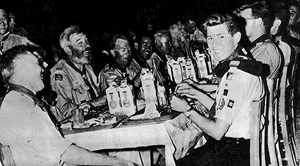 The internation staff was eating in the restaurants.