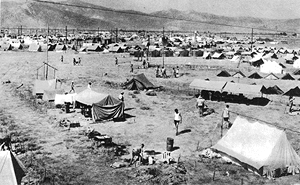 What made the greatest impression was the campsite's spaciousmess.
Nearly three miles long and about a mile wide, the campsite left a lot
of free space and large mobility capabilities.
Secondly the weather; in 12 days two minutes of rain from an errant cloud.
It was windy, of course, and some called it the "windboree".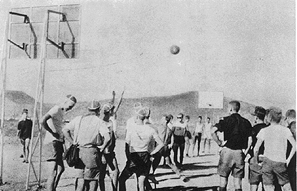 Basketball and shouting were daily attractions.
Washing up, even if it occured in a daily basis,
was not quite an "attraction&quot. Oftenly, the wind
was such that did not let the water fall vertcally.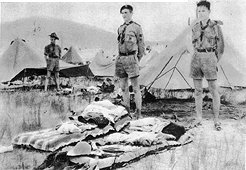 Daily inspection for cleanliness
was enforced.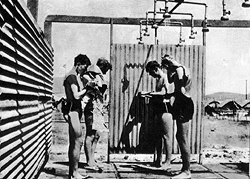 Each sub-camp had showers ...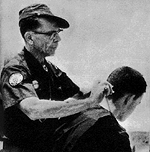 ... even a barber!