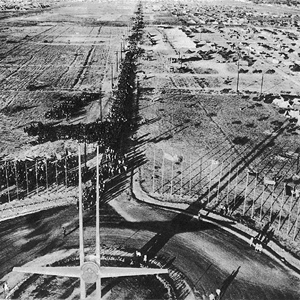 Rare photograph of the camp's gate
and all the campers.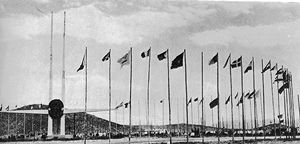 The Place des Nations ang the gate.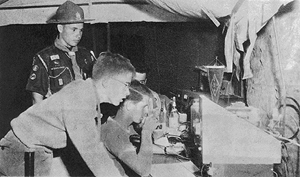 The amateur radio station SVISV that was set up
at Marathon by the Radio Amateur Association of Greece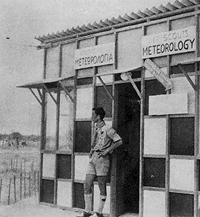 The Air Scouts of Greece set up a meteorological
service and achive an accuracy of 100% on their predictions.
In any case, that was the accuracy eveyone acheived.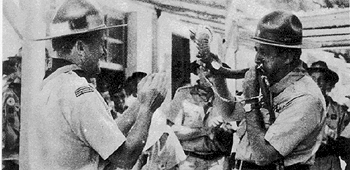 Every day at the Jamboree somebody was being offered
something as an honour or souvenir. The South African Scouts
presented to the Greek Scouts a kudu horn and stones from Mafeking.
Red Indian cheif feathers from the Boy Scouts
of America to the Camp Chief.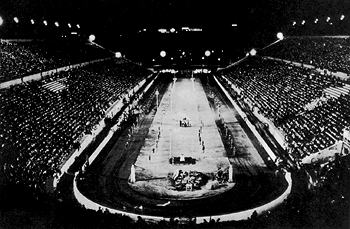 Approximately 85,000 people were at the "Fine-Marble"
Panathenaiko Stadium of Athens the night the Scouts
presented their World Display. The Athens newpapers
hailed it next day as the finest show seen in the Greek
capital in years and one of the great nights in the history
of the Stadium, constructed for the first modern Olympic
Games in 1896.