The nickname
Our Club looks splendid during the summer nights when the garden is illuminated. At times, passers-by have mistaken it for a bar (more popular in greek as a "store") and have entered, asking for a drink.
Our Scout Group's Shield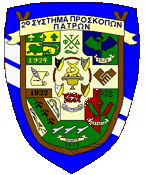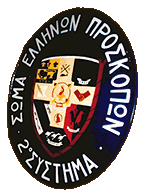 The Leaders
| | | |
| --- | --- | --- |
| CUBS | SCOUTS | EXPLORERS |
| Triantafillidis Giorgos | Spiropoulos Dinos | Anagnostopoulos Iasonas |
| Kostantopoulou Ntia | Kourmpanas Kostas | Kosmatos Kostas |
| Savvopoulou Eleana | Koyrmpanas Alexandros | |
| | Zaharopoulos Andreas | |
| | Stamatis Spiros | |
Leader of the Group: Potamianos Giannis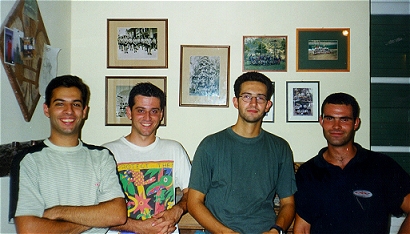 Some of the leaders of the 2nd Scout Group of Patras during the 1998-1999 period: From the left: Dimosthenis Karatzas (E.P.D.L.), Thodoros Dassios (S.T.L.), Stavros Nikolopoulos (E.P.L.) and Stavros Mihalitsianos (C.P.L.)
Address
Soma Hellinon Proskopon
2o Sustima Proskopon Patras
Tzortz 9 kai Karolou
Patras GR-262 23
GREECE
τηλ.: +30 61 279161
The neoclassic building
The Group is housed in a wonderful neoclassic building in the center of the city of Patras (neighborhood of Olgas square), in a strangely peaceful heighborhood, full of neoclassical masterpieces.
Spacious with attention paid to details, the two-floor building of the beginning of the century offers very functional -for the scouting game- spaces like storage rooms, garden, attic.
It is, undoubtedly, a reason for all of us, members of the Group, to be very proud and take care of it, sometimes more than our own home. Our "Store" is being renovated for the last year.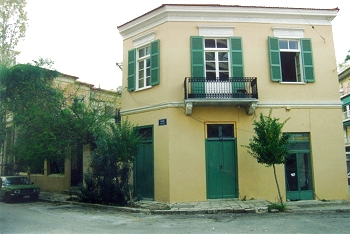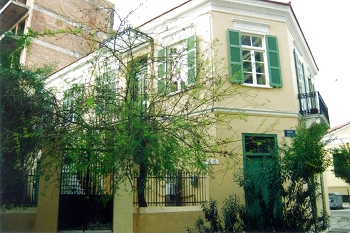 Views of our newly renovated House Club (December 1999)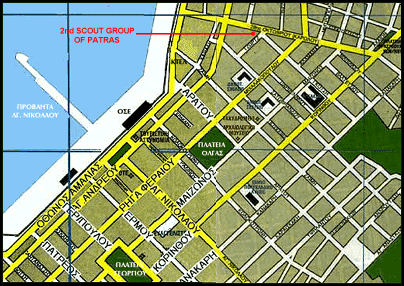 Here we are!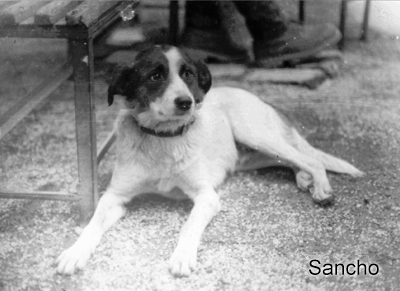 He filled with joy every corner in our Club.
A beloved figure of all Cubs, Scouts, Explorers, Leaders and friends of our Group. He followed us in our excursions, in our camps.
He liked to wander around in Patras' neighborhoods and especially in that around our Club. He had the peculiar habit of jumping on motorcycles and cars what passed by making a lot of noise and disturbing his peace.
We haven't seen him since summer of '96. Bon voyage our Sancho ... you were the most characteristic impersonation of an authentic and carefree soul.
We will never forget you.